GREY-BRUCE – The Celebrate in '88 festival in Lucknow was supposed to be a happy occasion, celebrating the community's 130th reunion.
Instead, the July 3, 1988 dance left its mark on a community after the disappearance of Lois Hanna.
According to police records, Hanna, 25, attended the dance and left the arena around 11:45 p.m. on July 3. She arrived at her Kincardine home around 12:15 a.m. on July 4.
A recent graduate of the fashion studies program at Fanshawe College, Hanna worked at MacG's in Kincardine. She was reported missing on July 4 after failing to come to work.
According to the police investigation, there were no signs of struggle at Hanna's home, other than two drops of blood found on a wall near the side door. Her car – a burgundy and grey 1987 Pontiac Grand Am – was parked in the driveway, the television was on and a half-finished cup of tea sat on the kitchen counter. Her purse and keys were in the china cupboard where she always kept them, and the pink outfit she wore to the dance was neatly hung up in her closet.
In short, the investigation has left more questions than answers.
Questions that the Shedding Light podcast hopes to answer.
Shedding Light is hosted by Angela, Susie and Candy – aliases used by the hosts – who describe themselves as "hell-bent on shedding light on unsolved missing persons cases across Canada." This season, the podcast's fourth, will be focusing on Hanna's disappearance.
Previous seasons have focused on Neil McDougall, who disappeared from Ayton in October 1985; Luke Joly-Durocher, who disappeared from North Bay in March 2011; and Melanie Ethier, who disappeared in New Liskeard in 1996.
The origins of the podcast are personal, said Angela in an interview with Midwestern Newspapers.
Nolan Panchyshyn, 20, from Southampton went missing in December 2017. Panchyshyn's mother, Carla Williams, is the best friend of Susie.
"We felt helpless; we wanted to help in some way," she said.
Using social media, Angela and her friends pleaded with the public to report anything they heard or may know about Panchyshyn's disappearance.
They ended up reaching out to Please Bring Me Home, a group of volunteers whose goal is to bring missing people home to their families.
"They shared our posts, and eventually a tip came through on their anonymous tip page that was sent to the police, and the police wanted more information. We were able to reach out through social media, again, to that person and they got in touch," said Angela. "It was because of that tip, from what we understand, the case was blown open and the police were able to find Nolan."
Panchyshyn's body was found three months later at a wooded property in Dornoch, near Owen Sound. His killers have since been found, and have pleaded guilty.
"It was a very painful and excruciating three months while he was missing, but we felt that because of the power of social media and utilizing that… that he was found," said Angela.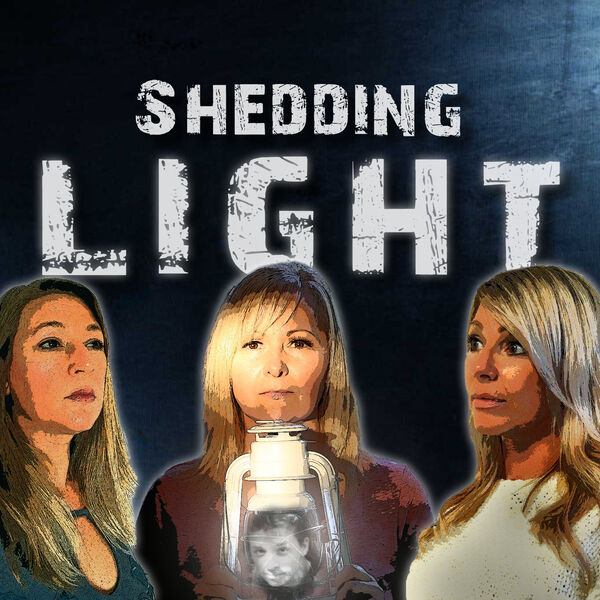 After seeing what their friend had gone through, and the power of what social media did to bring Panchyshyn's body home, the trio wanted to continue helping others bring their loved ones home.
"We just felt there are so many people out there with missing loved ones that don't have answers. We saw our friend go through that. I don't think there is any pain that can compare to that, not knowing what has happened to your child, sibling or loved one. So we decided two years later on doing a podcast," said Angela.
Angela explained they continue to work with Please Bring Me Home, sharing any information they find, in order to bring more attention to the cases they are working on. They also use social media posts to drum up information from local residents.
This information is also shared with local police.
"There are still people out there who know what happened. The perpetrators may be alive, they may be dead, but chances are pretty good that over so many years they've confessed to somebody or shared details with someone, maybe there were witnesses and back then they were too afraid to come forward," said Angela.
"We're just trying to keep all these cold cases in the light, in the public eye, in the hopes we're going to stir up somebody's emotions or memories and they come forward with that tiny bit of info that fills in the missing puzzle pieces."
Each season of the podcast is five episodes, with the first episode laying the groundwork of the case and evolving from there.
"We start out telling the story, we're reaching out to the public, and then it kind of creates itself as we go along. We have the framework done, and as we go along we fill in the blanks," said Angela. "People start reaching out to us with all kinds of information and a lot of things we maybe didn't know."
In Hanna's case, Angela says the information collected points to one person of interest, however it is all circumstantial evidence.
"We like to have a very open mind, and even though a lot of circumstantial evidence may point at one person in particular, until it's proven it's anybody's guess," she said.
When asked what the ultimate goal of the podcast is, Angela said it is to bring attention to these cold cases, and ultimately to bring peace to the families of the missing people. She said the majority of the families they have spoken to want to bring their loved ones home.
"They just want to bring their loved one home. If, at the same time, the case is solved and somebody is brought to justice, that's wonderful. But that's not our goal. Our goal is to bring the missing home, let those families have some sense of peace, and let them rest in peace."
Shedding Light can be streamed online at sheddinglight.buzzsprout.com, or on your favourite podcast platform such as Spotify or Apple Podcasts.